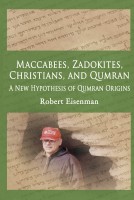 Maccabees, Zadokites,Christians, and Qumran: A New Hypothesis Of Qumran Origins
by

Robert Eisenman
This is Eisenman's original, ground-breaking work in which he criticizes the archaeology and paleography of Qumran as it had been developed by 'the specialists' up to that time and rather offers his own hypothesis-starting with the fact that it was impossible that the Maccabees were the so-called "Wicked Priests" at Qumran. A classic Eisenman work not available since the 1980s.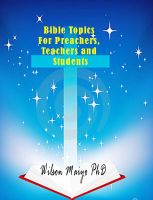 Bible Topics For Preachers, Teachers and Students
by

Will Anthony, Jr
This book offers several topical subjects from the Bible. Each subject or topic can be expanded to offer a lay out for a sermon or teaching. The book work is arranged in such a method that it is easy to scan through, covering various books of the Bible from Genesis to Revelation. The Biblical student may benefit substantial by developing further the subject. The Gospel has to be preached.
Related Categories