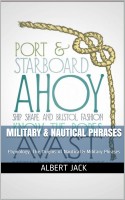 Military & Nautical Phrases: Etymology: The Origins of Nautical & Military Phrases
by

Albert Jack
From the Author of the Internationally Bestselling Red Herrings & White Elephants, Pop Goes the Weasel, What Caesar did for My Salad, Shaggy Dogs, They Laughed at Galileo: Freezing the Balls of a Brass Monkey, Money for Old Rope, Swinging the Lead, Turn a Blind Eye and hundreds more idioms and phrases with military origins. Why do we say these things and how did they become part of our language?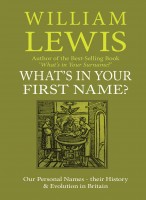 What's in Your First Name?: Our Personal Names, their History and Evolution in Britain
by

William Lewis
WILLIAM LEWIS uncovers the origins and development of first names in Britain. This unique insight takes the reader from the names of ancient Britons in Roman times through to the modern day and the cult of the celebrity. 'What's in your First Name' discusses the history of over 1,500 names in common use in English, including the very latest names as well as those dating back over 2,000 years.