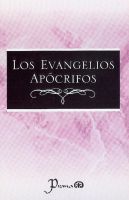 Los evangelios apocrifos
En diciembre de 1945, en un pueblo egipcio llamado "Pueblo de Alabanza", un campesino halló cerca de mil páginas en papiro divididas en códices, cuya antigüedad se remonta al siglo IV d.C. Se trata de 13 manuscritos traducidos al copto de originales griegos. Sus autores ofrecen versiones de las vidas de Jesús, María y José.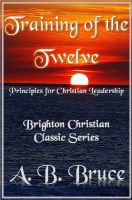 Training of the Twelve "Principles for Christian Leadership"
In The Training of the Twelve, A.B. Bruce shows how Jesus knew his disciples' training was crucial to the success of his ministry. Illuminating these principles he used as a dynamic model for leadership and discipleship, this timeless classic encourages leaders and laypeople to develop their gifts through these principles by growing in prayer, faith, self-sacrifice, holiness, and more.