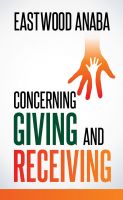 Concerning Giving and Receiving
Without giving, life comes to a standstill. The devil is happy to see the Church shy away from giving. The world expends energy in attacking believers on the issue of giving and receiving because it knows that WHEN WE STOP GIVING WE STOP LIVING. This book is a simple approach to the subject of giving and receiving.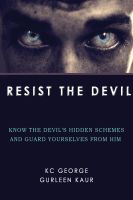 Resist The Devil
'Resist The Devil' is an introduction to how the demonic kingdom operates in today's world. In these last days, the evil kingdom has gained a very strong hold over the lives of those who have been called and chosen of God. When we as children of God, deviate from God's design for our lives, the devil and his army of demons gain hold over our lives.