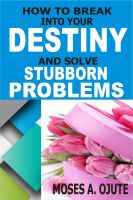 How To Break Into Your Destiny And Solve Stubborn Problems
(5.00 from 1 review)
To many, destiny is a mystery, which is too sacred and complex to delve into, needless to say, use it as priceless tool for getting difficult life problems solved. This book takes you beyond the good ideas of men, all the way to biblical and practical techniques of breaking into your destiny and receiving solution to stubborn problems, providing uncommon helps that will make you a problem solver.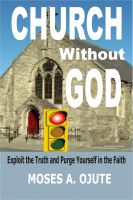 Church Without God: Exploit The Truth And Purge Yourself In The Faith
(4.50 from 2 reviews)
This book is a purgative; it expresses God displeasure over Church planters and Christian attitudes which are responsible for the shocking disappearance of love and genuine miracles in Churches worldwide, and its multiplier effect on the ever-increasing crises in our world today. It then guides Church leaders and Christians on how to reposition the church for a glorious turnaround holy revival.