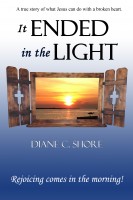 It Ended in the Light
by

Diane C. Shore
Jesus doesn't want us in a pit of despair. He wants us to be in His arms of care. What is impossible for people is possible with God. Luke 18:27 (NIV) Grief seems an impossible journey when we first start down that long hard narrow road. It seems much more a destination we have arrived at, rather than a place we will travel through.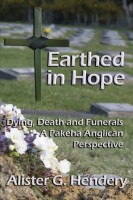 Earthed in Hope: Dying, Death and Funerals – A Pakeha Anglican Perspective
by

Alister G. Hendery
Earthed in Hope will enrich the funeral ministry both of those in the Anglican tradition and also those from other Churches. It is a valuable resource for funeral celebrants, counsellors and anyone supporting the bereaved and dying. Hendery reflects on and responds to spiritual, theological, liturgical, pastoral and cultural questions, and offers practical suggestions and insights.
Related Categories