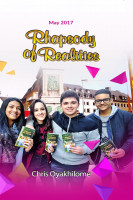 Rhapsody of Realities May 2017 Edition
by

Pastor Chris Oyakhilome
Be conscious of the life of Christ in you, that makes you invincible and eternally triumphant as you study the Rhapsody of Realities this month. Presently, the unique devotional is in 807 languages of the world and still counting! Let the Word of God enlarge your vision with these Word-based teachings, prayers, confessions and proven one-year, and two-year Bible reading plans. God bless you!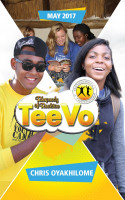 Rhapsody of Realities TeeVo – May 2017 Edition
by

Pastor Chris Oyakhilome
No doubt the teenage world is an exciting one, but not without its challenges. That's why you need courage to express your conviction and stand as a beacon of God's light in your generation. When pressure mount and choices stares you in the face, you need to know where to draw wisdom and direction from.
Related Categories