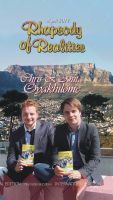 Rhapsody of Realities April 2014 Edition
God created you for His good pleasure. He delights in you and wants you happy and prosperous, relishing every day of the beautiful life He has given you. Learn how to enjoy yourself at all times, resolve inner conflicts, develop the right mind-set, energize your faith, and dominate your world with these enlightening teachings in this month's edition of Rhapsody of Realities.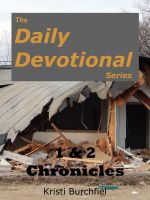 The Daily Devotional Series: 1 & 2 Chronicles
How does a nation once so mighty become reduced to nothing more than broken down walls and rubble full of memories of what once was? This is the story told through Chronicles. Designed to be brief, these devotions are perfect for those readers who don't have a lot of time and yet desire a truth from God's Word to take with them throughout the day.