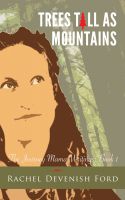 Trees Tall as Mountains (The Journey Mama Writings: Book 1)
For eight years Rachel Devenish Ford has been writing about her not quite normal life at her blog, Journey Mama, telling stories about her days with characteristic honesty and humor. Now for the first time, this writing is captured in book format in the Journey Mama Writings Series.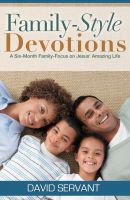 Family Style Devotions
I set myself to the task of writing a daily devotional for families that centered on the life of Christ, touching most everything written about Him in the four Gospels. It ended up being a 147-day devotional, which your family can now use each day as well.