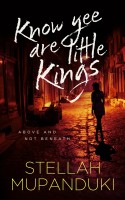 Know Yee Are Little Kings : Above And Not Beneath
by

Stellah Mupanduki
.A complete unparalleled book that is powerful and liberating, anointed with permanent healing, cleansing and protecting book for a child`s full life to adulthood. Its unusual momentum is built upon peace and love and the healing of Terminal illness, Rare and chronic diseases that touches a child`s life like; Cancers, tumors, diabetes, drug addiction, family problems, troubles and instability.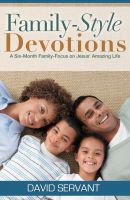 Family Style Devotions
by

David Servant
I set myself to the task of writing a daily devotional for families that centered on the life of Christ, touching most everything written about Him in the four Gospels. It ended up being a 147-day devotional, which your family can now use each day as well.
Related Categories