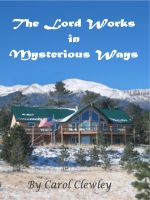 The Lord Works In Mysterious Ways
by

Carol Clewley
(5.00 from 2 reviews)
Unless you have attained fame, fortune, or made a unique contribution to humanity, how many older, childless people can actually see a definite purpose for their life? This amazing, bizarre, humorous, heartbreaking, love story, destined from childhood until age 68, reveals God's ultimate plan for two Colorado Springs natives. It is laced with pets, money, history, perseverance, trust, and love.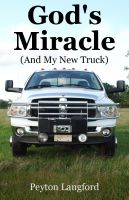 God's Miracle (And My New Truck)
by

Peyton Langford
(5.00 from 3 reviews)
This story is about me getting a new truck and the circumstances that surrounded the purchase. When it was over, I knew that God had performed a miracle in my life and provided me with the truck that I had really wanted. It wasn't until a couple of days later that I realized that it may not have been about me getting the truck, but about me getting the story to tell.