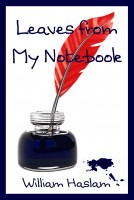 Leaves from My Notebook
by

William Haslam
You may have heard of the clergyman who was converted while preaching his own sermon! Well, this is man -- William Haslam. It happened in Cornwall one Sunday in 1851. This book makes fascinating and challenging reading as we watch him sharing his faith one to one or in small groups, with dramatic results. This book has been lightly edited to make reading easier today -- the message is unchanged.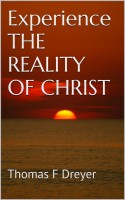 Experience The Reality of Christ
by

Thomas Dreyer
Jesus died on the cross to secure salvation for us. He rose from the dead to make his salvation a reality in our daily living. When he does this, we experience him as reality. For many people Jesus is the truth. They accept the truth about him. But they do not experience him as reality. He wants to be both. He wants to be the truth in our lives, and also wants us to experience his reality.
Related Categories