Our Spiritual Inheritance
Many Christians live their lives without understanding the glorious inheritance God has provided. The New Testament speaks about this inheritance repeatedly and helps God's children discover the spiritual heritage we share in common. This study of Our Spiritual Inheritance will open the eyes of your heart to the treasure God has placed before you.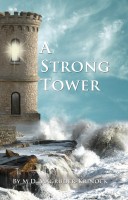 A Strong Tower
"The name of the Lord is a strong tower; the righteous man runs into it and is safe." Proverbs 18:10 NKJV Discover the authority and power in the name of Jesus that has been freely given to God's people. Learn how to cooperate with the highest authority, the Word of God, and how to harness the power of God in your own life and for the hurting world that so desperately needs a miracle!