A Bigger World Yet: Faith, Brotherhood, & Same-Sex Needs
by

Tim Timmerman
(5.00 from 2 reviews)
A Bigger World Yet is about an ache and a longing in our culture for friendship and brotherhood. It is a book about emotional orphans with wounds and hungers of the heart. This book is about boys who needed connections to loving men and friends growing up, but instead received abuse and absence. This book is one Christian man's spiritual odyssey. A Bigger World Yet is a song of hope.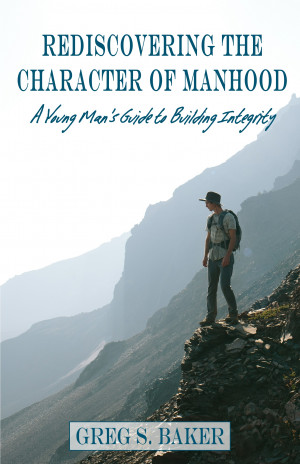 Rediscovering the Character of Manhood - A Young Man's Guide to Building Integrity
by

Greg Baker
Character and integrity are essential qualities for any real man. More important than a boy's ability to take a hit on the football field or skill in sports is the ability of a young man to be truthful, honest, and reliable. That, more than anything else, should mark the character of a Christian man. This book is full of lessons and stories that will entertain and teach.