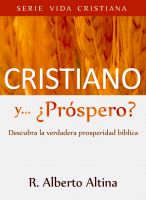 Cristiano y... ¿Próspero? - Descubra la verdadera prosperidad bíblica
by

Alberto Altina
En este nuevo libro de la serie Vida Cristiana aprenderás sobre la mayordomía del cristiano y lo que pide Dios para prosperarnos. Descubrirás cómo liberarte de la esclavitud financiera y evitar el mal uso del dinero. Además encontrarás respuestas a las siguientes preguntas: ¿Qué se entiende por prosperidad bíblica? ¿Desea Dios prosperarnos? ¿Es la prosperidad para todos? ...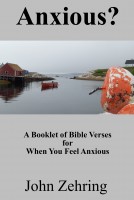 Anxious? A Booklet of Bible Verses for When You Feel Anxious
by

John Zehring
A booklet of two dozen bible verses and explanations for when you feel anxious. The verses form a spiritual first-aid kit for times of anxiety or worry. This work provides a quick and easy resource for you to use as an aid to calm, comfort, heal and bring you peace – not just an emotional peace, but the peace that comes by the gift from God.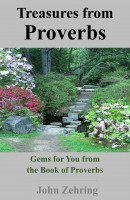 Treasures from Proverbs: GEMS for You from the Book of Proverbs
by

John Zehring
"Treasures from Proverbs" takes the writings of Solomon and mines from them gems that apply to your daily life today – gems which sparkle from the pages to guide people of faith in their desire for a successful life, positive relationships with others, the quest for a healthy self-esteem, and for pursuing an encounter with the Divine.
Related Categories