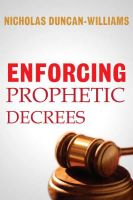 Enforcing Prophetic Decrees
by

Nicholas Duncan-Williams
As you use these confessions, decrees and declarations, they will allow you to access the invisible power of God, through the vehicle of the name of Jesus Christ and His superior blood. You will also find in this book, some of the many functions of the blood of Jesus Christ. Using the blood of Jesus is a grand privilege many believers miss out on as a result of them not being informed. Get ready to have your prayer life soar to a new dimension as you use these confessions!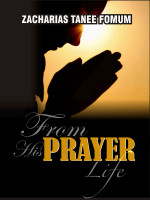 From His Prayer Life
by

Zacharias Tanee Fomum
Men should pray. They are to spend increasing time in prayer to know increasing freedom in their spirit and to know God more and more. It is at the place of prayer that men know God. The more a man prays, the more he will have God. God's will must be sought, found, known, and done in prayer and through prayer.