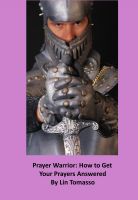 Prayer Warrior: How to Get Your Prayers Answered
by

Lin Tomasso
(5.00 from 2 reviews)
A sometimes humorous look at why prayer often doesn't seem to work for us, Prayer Warrior is full of basic guidelines which have largely been overlooked. This book troubleshoots the how's and why's of prayer, and how to get it to function effectively. If your prayers seem to fall on deaf ears, try doing it the right way for a change. Prayer is a formula-make sure you're using the right one.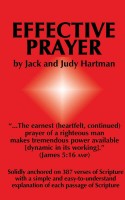 Effective Prayer
by

Jack and Judy Hartman
(5.00 from 1 review)
If Jesus is your Savior, you can go directly to God with absolute assurance that He is listening to your prayer and that He desires to answer all your prayers. He only asks for you to learn and and obey the instructions He has given you. This book contains almost 400 scriptural instructions pertaining to prayer. We pray that your prayer life will become more meaningful and effective.