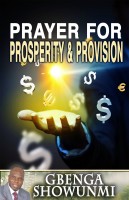 Prayer for Prosperity & Provision
by

Gbenga Showunmi Showunmi
3 days to pray and believe God for: - supernatural financial breakthrough and provision. - destroying the power of poverty, lack and want. - abundance and surplus - debt cancellation and debt free - great jobs, business and career success.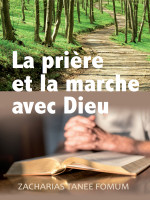 La Prière et la Marche Avec Dieu
by

Zacharias Tanee Fomum
Ces messages découlent du ministère rendu en Inde entre août et septembre 1999. Ils sont également le résultat d'une commission du Seigneur et une rencontre critique avec le frère Varada Raj. Le Seigneur m'avait demandé d'enseigner sur la prière et d'atteindre non seulement des petits groupes comme je l'avais fait antérieurement, mais que j'atteigne également des multitudes.
Related Categories