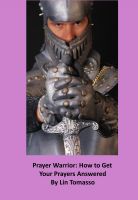 Prayer Warrior: How to Get Your Prayers Answered
(5.00 from 1 review)
A sometimes humorous look at why prayer often doesn't seem to work for us, Prayer Warrior is full of basic guidelines which have largely been overlooked. This book troubleshoots the how's and why's of prayer, and how to get it to function effectively. If your prayers seem to fall on deaf ears, try doing it the right way for a change. Prayer is a formula-make sure you're using the right one.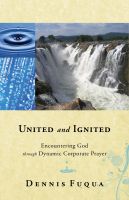 United and Ignited: Encountering God through Dynamic Corporate Prayer
Nearly all books on prayer are for the individual. This book is not. It is about corporate prayer. Is corporate prayer simply individual prayer in a group setting? How can those who lead prayer meetings assist each pray-er to contribute to the prayer in a meaningful manner?You don't have to settle for just prayer or just corporate prayer. You can facilitate dynamic corporate prayer.