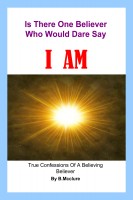 Is There One Believer Who Would Dare Say I Am
by

B Mcclure
Is There One Believer Who Would Dare Say I Am ( Who God Says I AM ) I believe that God wants us to line up Perfectly with what He says about us in His Word. As we do this we will become more like Him. Are You a John 14:12 Believer ? Verily, verily, I say unto you, He that believeth on me, the works that I do shall he do also; and greater works than these shall he do; because I go unto my Father.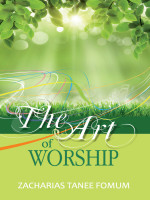 The Art of Worship
by

Zacharias Tanee Fomum
The need for restoration to Bible type worship is evident all over the body of Christ. It is with a heart cry that the believer would again live in the very immediate presence of God and worship Him from His immediate presence that this book is sent out.