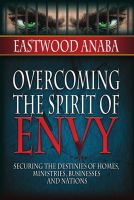 Overcoming The Spirit Of Envy
by

Eastwood Anaba
The anointing, blessings and success do not only attract friends, admirers and allies but enemies as well. They invite hostility from envious people who would do anything to disrupt your joy and sense of fulfilment.The anointing does not attract harmless and beautiful butterflies but stinging and noisy bees. It draws your way the attention of enemies who have the capacity to hurt you like bees.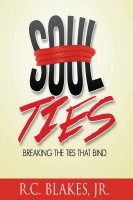 Soul-Ties: Breaking The Ties That Bind
by

R.C. Blakes, Jr
This book will help the reader to understand why they are attached to toxic people and how to break free. This phenomenon is called SOUL-TIES. We will show you, in this book, what it is, how it works, and ultimately how to destroy it. There are many people whose lives have been destroyed because of soul-ties. Together, we can break the ties that bind you. R.C. Blakes, Jr.
Related Categories