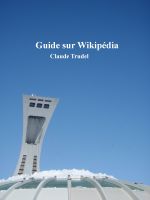 Guide sur Wikipédia
Une approche simplifiée de l'encyclopédie la plus populaire sur la Toile. Le guide contient quatre grandes parties : Explorer, Chercher, Éditer, Contribuer. Une bibliographie sur l'encyclopédie Wikipédia et une notice biographique sur l'auteur du guide complètent l'ouvrage.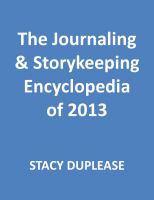 The Journaling and Storykeeping Encyclopedia of 2013
This is a ROUGH DRAFT VERSION of the blog posts of Storykeeper2121 organized into an encyclopedia. This is the first ever encyclopedia about journaling and memoir writing. Do you want to know everything there is to know about journaling and writing a memoir? Do you want journaling exercises and prompts to help you journal or write your memoir? This resource is for you.