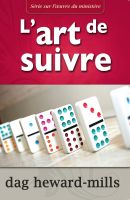 L'art de Suivre
Suivre Dieu est un passionnant voyage de découverte. Suivre et copier d'autres personnes sont des arts anciens de l'apprentissage que Jésus-Christ a choisi comme Son principal mode de formation. Au lieu de s'éloigner de cette méthode de formation, éprouvée par le temps, il est temps de comprendre la beauté et l'humilité de l'art de suivre.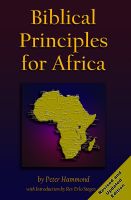 Biblical Principles for Africa
Biblical Principles for Africa is a manual on the way of blessing, for individuals, nations, Africa and the world. The author, Dr Peter Hammond, is not writing about theories that are of no earthly use. ...The principles in this book are based on the tried and proved principles of God's Word. I advise you to study this book for yourself, promote it in your church, send it to family and friends.