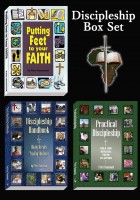 Discipleship Box Set
by

Dr. Peter Hammond
(5.00 from 2 reviews)
Putting Feet to Your Faith, the Discipleship Handbook and Practical Discipleship deal with the most important issues possible. There is nothing more important than God and our relationship to Him. This is what really, ultimately matters – that we know God and that we make Him known. The author, Missionary, Dr. Peter Hammond draws from over three decades of dramatic and varied experiences.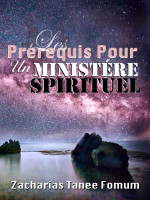 Les Prérequis Pour un Ministère Spirituel
by

Zacharias Tanee Fomum
Si le vrai ministère c'est l'impartition de Dieu, alors tous les futurs-ministres doivent avoir ce qui doit être imparti : Dieu, et doivent avoir ce qui est requis pour impartir Dieu aux autres. Pour ce qui concernait Timothée, il devait posséder une foi sincère et un don spirituel. La foi sincère parle du fait de posséder Dieu et d'être possédé par Dieu.
Related Categories