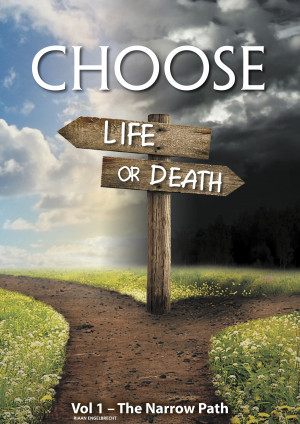 Choose Life or Death Vol 1: The Narrow Road
by

Riaan Engelbrecht
Our entire spiritual journey along with our free will boils down to either choosing to walk with Jesus (LIFE) or choosing the way of the world (DEATH). In God there is life, and life in abundance. Not just eternal life, but life in spirit, in soul and in body. Be blessed on this journey, and know that God desires us to walk in life - but we need to choose. Either life, or death.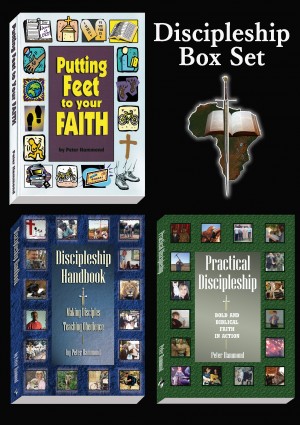 Discipleship Box Set
by

Dr. Peter Hammond
(5.00 from 2 reviews)
Putting Feet to Your Faith, the Discipleship Handbook and Practical Discipleship deal with the most important issues possible. There is nothing more important than God and our relationship to Him. This is what really, ultimately matters – that we know God and that we make Him known. The author, Missionary, Dr. Peter Hammond draws from over three decades of dramatic and varied experiences.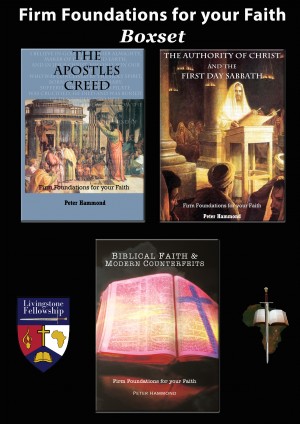 Firm Foundations for your Faith
by

Dr. Peter Hammond
Book 1 - The Apostles Creed - If you are asked, can you define the essentials of your faith? Can you give an answer for the hope that is in you? Book 2 - The Authority of Christ and the First Day Sabbath - Which is the true day of worship for Christians - Saturday or Sunday? Book 3 - Biblical Faith and Modern Counterfeits - Biblical Faith is bold and brave and has its boots on.
Related Categories