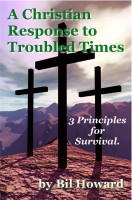 A Christian Response to Troubled Times: 3 Principles for Survival
by

Bil Howard
(5.00 from 2 reviews)
How are Christians to respond to what is taking place in our world? Are there biblical guidelines to help us survive these troubled times? Rest assured, there are. This short book will help guide you in how best to respond to the world around you, continue to speak the truth in love and rest in the understanding that the Creator of the Universe Will Not Be Mocked.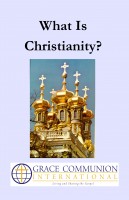 What Is Christianity?
by

Grace Communion International
(1.00 from 1 review)
This e-book contains several articles about introductory aspects of Christianity: what is the goal, how do we get started, what is faith, the Holy Spirit, prayer and baptism. A series of articles at the end describes how to lead a series of introductory studies for new believers.
Related Categories