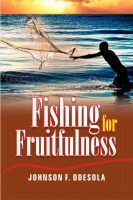 Fishing for Fruitfulness
by

Johnson F. Odesola
The Christian is a torch bearer, lightening the dark globe by the gospel light. He must bear fruit both vertically and horizontally . You need to know the secret to successful fruit bearing, and unusual soul harvesting. This book is written to impact on you the passion and the power for great fruitfulness in life and ministry. You need it. .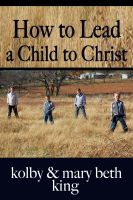 How to Lead a Child to Christ
by

Kolby & Mary Beth King
This booklet was created to help parents, church leaders, youth and even children effectively share God's plan of salvation on a child's level. Whether a person is seven or one-hundred and seven, not only can they understand this simple explanation of how Jesus saves, but they can learn to share it as well.
Related Categories