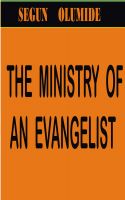 The Ministry of an Evangelist
by

Segun Olumide
This powerful book, which is volume 4 in the Ministry Gifts series of 7 volumes, provides God's answers to questions like: What are the signs of a true evangelist? What are the 7 ways of executing the ministry of an evangelist effectively? How can one's evangelistic passion for the lost be ignited? In which 10 ways can one help a sinner overcome hindrances to salvation? How can he raise money?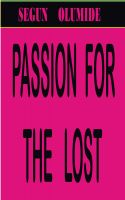 Passion for the Lost
by

Segun Olumide
Do you want God to re-ignite your passion for the lost while it is still day before night comes when no one can work? Do you desire that heaven celebrates you as one who populates heaven and depopulate hell? Do you want to avoid the blood of anyone being required from your hands? Then this is the book you need to read and study and quickly rush to the harvest field before it is too late!