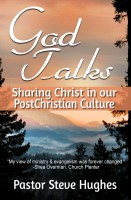 God Talks, Sharing Christ In Our PostChristian Culture
by

Steve Hughes
God Talks is a guide to share the message of Christ to the unchurched and dechurched. A "God Talk" uses a relational and discussion oriented process. The book helps to understand our postChristian culture. Topics include formatting a God Talk, not using "Christianese", creating a verbal Jesus Story and responding to a friend's beliefs. Small group questions are provided. Workshop information.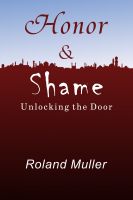 Honor and Shame, Unlocking the Door
by

Roland Muller
Version three of Roland Muller's ground breaking book on worldview. Intended for an evangelical audience this book presents the three common-ancestral worldviews from a Biblical basis and examines how they influence our understanding of the gospel. This book comes highly recommended and is essential reading for those wishing to work cross culturally.