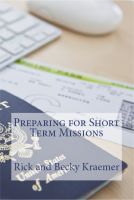 Preparing for Short Term Missions
Rick and Becky Kraemer, frequent short term missionaries and missions supporters, have coached many short term missionaries through their trip preparations. In this concise booklet, they will help you prepare spiritually, physically, logistically, culturally, and financially for your mission trip.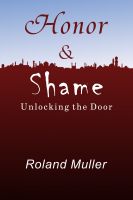 Honor and Shame, Unlocking the Door
Version three of Roland Muller's ground breaking book on worldview. Intended for an evangelical audience this book presents the three common-ancestral worldviews from a Biblical basis and examines how they influence our understanding of the gospel. This book comes highly recommended and is essential reading for those wishing to work cross culturally.