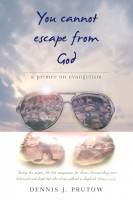 You Cannot Escape From God: A Primer on Evangelism
by

Dennis Prutow
Evangelical Christianity emphasizes personal evangelism, calling all believers to share their faith in their respective circles of influence. While good fruit certainly results from this emphasis, there is a void in the broader church in communicating a biblically reformed vision for local, church-based evangelism. This void is the need that Pastor Prutow seeks to address and helpfully resolves.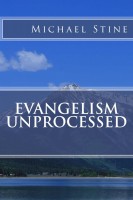 Evangelism Unprocessed
by

Michael Stine
Evangelism is not just intended for the gifted evangelists but is meant for every Christian. Unfortunately it has been reduced to a process or series of steps too often. Evangelism Unprocessed looks at what the Bible has to say about evangelism and uses that foundation to make evangelism able to be done by anyone.
Related Categories