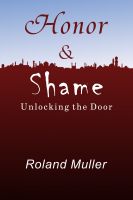 Honor and Shame, Unlocking the Door
by

Roland Muller
Version three of Roland Muller's ground breaking book on worldview. Intended for an evangelical audience this book presents the three common-ancestral worldviews from a Biblical basis and examines how they influence our understanding of the gospel. This book comes highly recommended and is essential reading for those wishing to work cross culturally.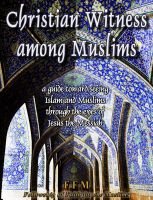 Christian Witness Among Muslims
by

FFM Fellowship of Faith for the Muslims
Muslims are here! How shall we respond to them? Christians who really love Muslims will share the wonderful Gospel with them. Muslims honour Jesus as prophet, but not as Lord and Saviour, the Son of God. Christ's death for our sins is puzzling to them. (How hard it was for Peter to believe that the Messiah would die!) Learn how to understand your Muslim neighbours and explain the Gospel to them.