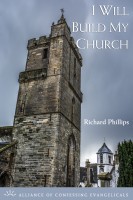 I Will Build My Church
by

Richard Phillips
If you want to really understand something, one of the best things you can do is study its origin, or beginning. This is true of nations. This is true of the church. This book looks at the origins of the church.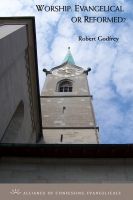 Worship: Evangelical or Reformed?
by

Robert Godfrey
A brief introduction to worship within Reformed churches. Are we still maintaining the gains of the Reformation in our worship services? Or have we slipped from our historic roots into a more evangelical model of worship? Through this booklet, learn the difference between the two and the distinctive character of Reformed worship.