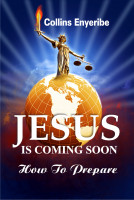 Jesus Is Coming Soon: How to Prepare
by

Collins Enyeribe
The print version of JESUS IS COMING SOON: Prepare for Judgment was originally published in 2011. In the eBook version published recently, the appendices and some inserts were omitted to keep the book within manageable size. This volume is a presentation of those missing parts in addition to four requirements to attain preordained status in heaven.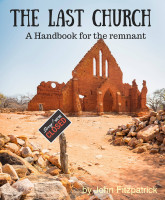 The Last Church---A Handbook for the Remnant
by

John Fitzpatrick
All about the Christian remnant and the building of the last days church. Why it is needed----and why it is hidden. Helps the Christian family get ready for the end times both physically and spiritually. Answers all the questions for the disenfranchised Christian who has had to walk away from the organized churches. Provides hope for the future.