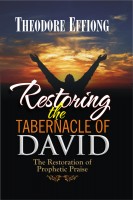 Restoring the Tabernacle of David
by

Theodore Effiong
The power of prophetic praise and worship is an End-Time tool to releasing the floodgates of long expected culminating revival. As the church learns and flows in this proper order of kingdom worship on a daily basis, we will see heaven invading the earth and the kingdoms of this world becoming the kingdom of our God and of His Christ.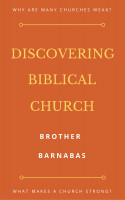 Discovering Biblical Church
by

Brother Barnabas
Have you ever wondered why so many churches are closing their doors and so many pastors are quitting in discouragement? Could it be that we have lost our way? Have we wandered away from doing church the way it is described in the New Testament? We have looked to worldly wisdom and church traditions long enough! It's time to get back to the Bible and discover together how to do Biblical church.
Related Categories