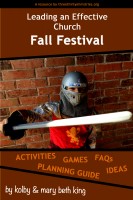 Leading an Effective Church Fall Festival
by

Kolby & Mary Beth King
Looking to make your church Fall Festival better than ever? Tired of having the same old activities? Wanting to make your event more effective? Whether you're looking for something fresh and new or just for ways to make your regular event better, this booklet of questions and answers, games and activities, ideas and resources is just what you need.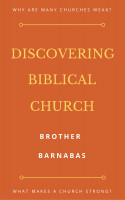 Discovering Biblical Church
by

Brother Barnabas
Have you ever wondered why so many churches are closing their doors and so many pastors are quitting in discouragement? Could it be that we have lost our way? Have we wandered away from doing church the way it is described in the New Testament? We have looked to worldly wisdom and church traditions long enough! It's time to get back to the Bible and discover together how to do Biblical church.
Related Categories