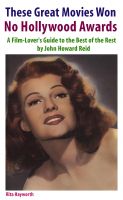 These Great Movies Won No Hollywood Awards: A Film-Lover's Guide to the Best of the Rest
A most interesting book, These Great Movies Won No Hollywood Awards details 142 marvelous films that thrilled audiences and critics, with a special supplement on director Henry Hathaway and his movies. JHR was the first critic to make people aware of Hathaway's importance. At first, only the French critics agreed with John, but now Hathaway is recognized as one of the great masters of the cinema.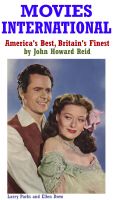 Movies International: America's Best, Britain's Finest
British moviegoers love U.S. films. Why? A cinema manager in London's East End told me: "People come to the movies to get lost. They don't want to see Frank Sinatra in a U.K. movie, treading the same dreary streets they live in, day in, day out. They want Frank transported to a magic world, or a different world. That's what Hollywood supplies. British films are too realistic, too down-to-earth."