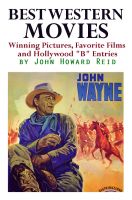 Best Western Movies: Winning Pictures, Favorite Films and Hollywood "B" Entries
by

John Howard Reid
If you're just starting a cowboy movie DVD collection or are a seasoned fan of all things Western, this book is an absolute must. More than 160 films are examined in detail. All-time greats mingle with B-movie gems starring legendary heroes like Gene Autry, Roy Rogers, Bill Boyd. In his reviews, Reid lists the entire cast plus release dates and all essential info: directors, writers, songs, etc.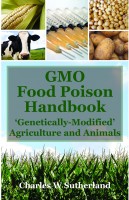 GMO Food Poison Handbook: 'Genetically Modified' Agriculture and Animals
by

Charles W Sutherland
The GMO Food Poison Handbook is a summary of GMOs (genetically modified organisms), 'food products' created by Monsanto and other chemical companies. In simple terms it describes how the various GMO 'food products' create biological and medical problems, including birth defects, cancer, and diabetes. "The chemical industry achieved the impossible: humans overfed, undernourished, and poisoned."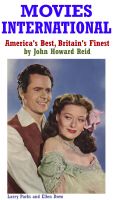 Movies International: America's Best, Britain's Finest
by

John Howard Reid
British moviegoers love U.S. films. Why? A cinema manager in London's East End told me: "People come to the movies to get lost. They don't want to see Frank Sinatra in a U.K. movie, treading the same dreary streets they live in, day in, day out. They want Frank transported to a magic world, or a different world. That's what Hollywood supplies. British films are too realistic, too down-to-earth."
Related Categories