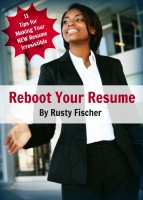 Reboot Your Resume: 11 Tips for Making Your NEW Resume Irresistible
by

Rusty Fischer
(4.00 from 1 review)
Few of us relish the task of writing our resume. But when viewed through the proper lens, taking a second look at your resume can provide you with the opportunity to turn it into something irresistible for prospective employers. To make sure you're as prepared as possible for your next career opportunity, here are 11 Tips for Making Your Resume Irresistible: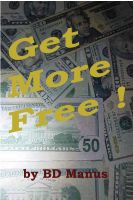 Get More Free!
by

BD Manus
(1.00 from 1 review)
Most people today want to save money, but either they don't know how or there is nothing left to save. Get More Free! contains hundreds of ways to not only get the basics like food for free, but also delves into health care, vehicles, satellite T.V., prescription meds, magazines, travel and more. This book allows you to save thousands of dollars every year, and best of all, 100% free to own.