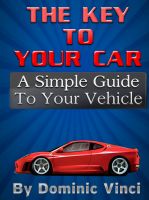 The Key To Your Car
A simple consumer's guide to operating, maintaining & optimizing your vehicle. This book covers the information you don't know, always wondered about & wished you could ask an expert. Everything from what the warning lights mean on your dashboard to how to jump-start a car is discussed. Written in easy to understand terms, it is just the information you need to feel confident about your car.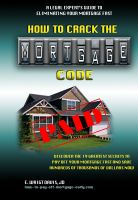 How to Crack The Mortgage Code
A legal expert's guide to eliminating your mortgage fast! Learn secrets that the Banks and Mortgage Companies don't want you to know. Discover 19 Greatest Secrets to Pay Off Your Mortgages Fast and Save Hundreds of Thousands of Dollars.