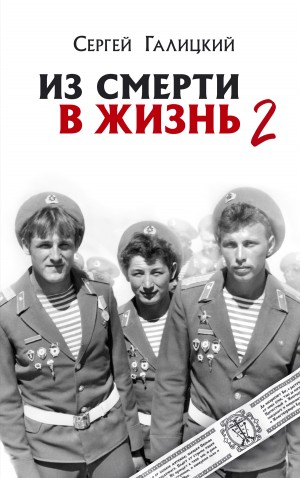 Из смерти в жизнь. Часть 2
by

Сергей Галицкий
(5.00 from 1 review)
Вы оказались в сложной или, может быть, даже безнадёжной ситуации? Кажется, что выхода нет... Но это совсем не так, выход есть всегда! Во второй части книги «Из смерти в жизнь» о своём личном опыте чудесного спасения с Божьей помощью из абсолютно безнадёжных ситуаций свидетельствуют заслуженные офицеры Вооружённых сил Советского Союза и России, воевавшие в Афганистане и на Северном Кавказе.
Николай Грешный. Троица Андрея Рублева
by

Olga Barikova
(5.00 from 1 review)
Иконописец Николай Грешный (1912-1985), хорошо известный в Европе и малоизвестный в России, вводит нас в таинство Троицы Андрея Рублева и предлагает ответ на вопрос «кто есть кто?» на этой иконе. Russian orthodox icon painter Nicholai Greschny (1912-1985), well-known in Europe, and almost unknown in Russia, introduces us to the mystery of the Holy Trinity by Andrei Rublev.
Related Categories