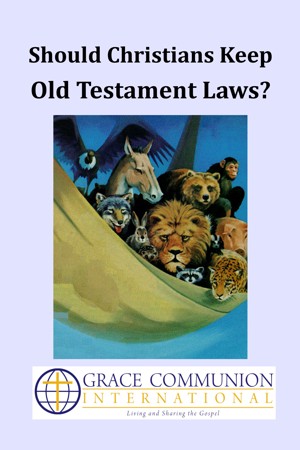 Should Christians Keep Old Testament Laws?
by

Grace Communion International
(1.00 from 1 review)
Some Christians feel that they should keep Old Testament laws such as the seventh-day Sabbath and avoiding "unclean" meats. The articles in this e-book address that, beginning with the point that yes, Christians should obey God -- but are the Old Testament laws the laws that we should obey? The example of circumcision shows that God-given laws can be obsolete or kept in the spirit, not literally.