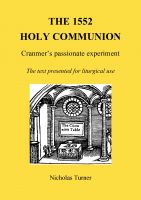 The 1552 Holy Communion - Cranmer's passionate experiment
The Holy Communion service from the Second Prayer Book of 1552 was one of the most vigorous liturgical experiments ever. This book aims to reveal its extraordinary character, too often hidden behind the later 1662 service. A clear text, with copious and careful notes, this book will guide both priest and student who want to grasp the wonderful vitality of this revolutionary text.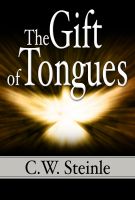 The Gift of Tongues
This little book contains the most important things you need to know about the gift of tongues. Biblical references support the author's conclusions. A variety of views on the gift of tongues are discussed, including the cessation theory. Learn the uses, purpose, and benefits of the gift of tongues to the Church and the individual. Also includes suggestions on reviving the neglected gift.