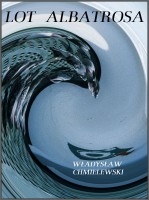 Lot Albatrosa
by

Władysław Chmielewski
Książka "Lot Albatrosa" jest opisem wybranych wydarzeń podczas nauki w Szkole Morskiej (1955-60 r.), na praktykach na żaglowcach oraz z lat 1961-1999 kiedy pływałem na statkach handlowych: w latach 1962-70 jako oficer pokładowy, a w latach 1971-99 na stanowisku kapitana statku. Dyplom Kpt. Ż. W. (Master Mariner) otrzymałem w styczniu 1971 r. mając 32 lat. Byłem kapitanem na 30 statkach.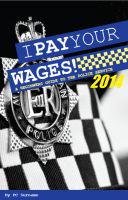 I Pay Your Wages! A Beginners Guide to the Police Service 2014
by

PC Surname
Thinking of a police career? Occasionally frightening, but always exciting, PC Surname guides you all the way from application, through training, and on to what a new police recruit really gets up to out on the streets. Cross the police line for a unique, humorous and accurate insight into front line policing in the UK, whilst learning essential police powers, procedures and policies as you go.
Related Categories