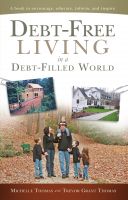 Debt-Free Living in a Debt-Filled World
From deep in debt to financially free. Hear how God's financial principles can change lives. You will be inspired by reading the story of Trevor and Michelle Thomas as they tell you candidly how they paid off a mountain of debt, built a home over several years without a mortgage, and have lived the last 15 years completely debt free, raising four children on a teacher's salary.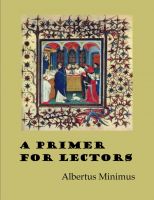 A Primer for Lectors
A Primer for Lectors is a short guide to those who must read the lessons in church but do not know how. It explains how reading in church (being a lector) differs from other types of public speaking, and lays out a step by step guide to take the mystery (and the misery) out of the process.