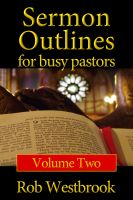 Sermon Outlines for Busy Pastors: Volume 2
by

Rob Westbrook
Today, pastors are busier than ever, with more time spent in ministry activities and less time spent in sermon preparation. Sermon Outlines for Busy Pastors: Volume 2 gives the busy pastor a head start on sermon preparation. With 52 complete sermon outlines, pastors can save hundreds of hours a year, with the base research and layout for a year's worth of sermons already in place.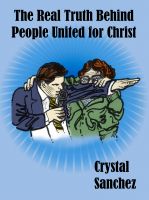 The Real Truth Behind People United for Christ
by

Crystal Sanchez
(4.00 from 3 reviews)
A true story of a world renowned televangelist, Peter Popoff, and the role he plays in the lives of millions of his followers, or also known as "Partners" and the impact his "Ministry" People United for Christ, plays in their lives, their walk of faith with the Lord, and the lives of his fellow employees.