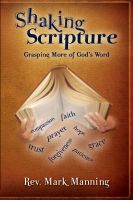 Shaking Scripture
by

Mark Manning
Shaking Scripture was written to help develop a hunger within you for God's Word. You will be guided through some of the well-known stories we've grown to love and that have, perhaps, gotten stale with familiarity. In addition, you will discover some lesser-known stories that just might surprise you because of their readability and application.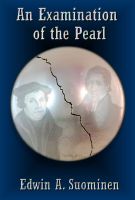 An Examination of the Pearl
by

Edwin Suominen
An Examination of the Pearl is a study of the doctrine and history of Conservative Laestadianism, a small, exclusivist Christian group that is organized in Finland and North America as the SRK and the LLC, respectively. The book also looks at the teachings of Martin Luther, early Christianity, Christian fundamentalism and sectarianism, and the Bible.