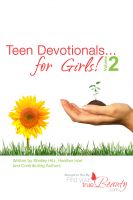 Teen Devotionals...for Girls! Volume 2
by

Shelley Hitz
(5.00 from 2 reviews)
Are you a teen girl who is struggling to find a way to apply God's Word to your life? Or maybe you're an adult who is looking for a way of communicating God's Word to the teens in your life? Either way, we believe that these devotions can help.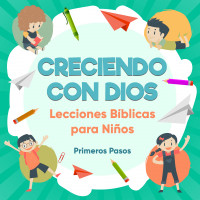 Creciendo con Dios-Lecciones Bíblicas Para Niños
by

Primeros Pasos
En este libro de lecciones bíblicas el niño podrá aprender los cinco escalones de la salvación, quién es Dios, qué es la Biblia y el camino hacia la victoria espiritual. Contiene ilustraciones a todo color y textos bíblicos para facilitar el aprendizaje.
Related Categories