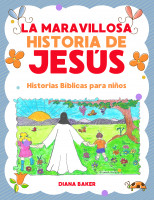 La Maravillosa Historia de Jesús-Historias bíblicas para niños
by

Diana Baker
La historia de la vida entera de Jesús - desde la visita del ángel a Zacarías hasta su muerte y ascensión, especificando los mayores sucesos de su vida y sus mayores enseñanzas. Se relata en orden cronológica y especificando el lugar donde la escena ocurre. También incluye un mapa de Israel señalado los lugares donde estuvo Jesús. Contiene 22 ilustraciones en blanco y negro. Para 7 a 11 años.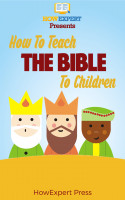 How to Teach The Bible To Children
by

HowExpert
Do you have a passion to teach the Bible to children but just don't know how to get started? If so, then this guide is for you. This guide is designed to help you fulfill your passion to teach God's word to children by supplying you with practical tips about how to go about teaching the Bible to children. The guide walks you through the steps of how to prepare yourself and more.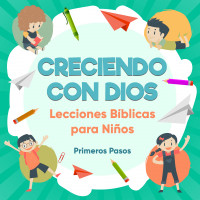 Creciendo con Dios-Lecciones Bíblicas Para Niños
by

Primeros Pasos
En este libro de lecciones bíblicas el niño podrá aprender los cinco escalones de la salvación, quién es Dios, qué es la Biblia y el camino hacia la victoria espiritual. Contiene ilustraciones a todo color y textos bíblicos para facilitar el aprendizaje.
Related Categories