A Vessel without a Passage
by

Mandy Jacob
(5.00 from 3 reviews)
Noah's ark rapidly swirls you into unchartered waters! You will experience the uncertainty, doubt and indecision that whirled around the vessel in much the same way you experience your day-to-day emotions. Nonetheless the outcome is always nothing less than spectacular: a Holy Rainbow to signify our Master's ever binding covenant with us. Take the plunge with Noah and his vessel without a rudder.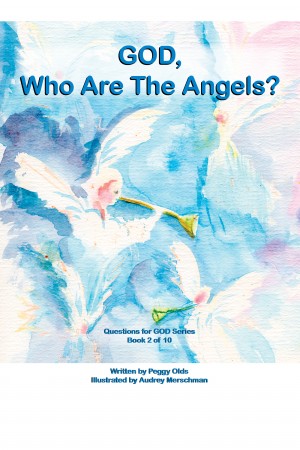 God, Who Are the Angels? Book 2 of 10
by

Peggy Olds
Questions for God tells the story of Salvation history as God ordained it. The story has a beginning (creation), a middle (the prophets and covenants) and an end (redemption and eternity). With its simple wording and beautiful illustrations, Questions for God will teach the foundations of faith to the children of God from birth through adulthood. Dual language Spanish and English.
Related Categories