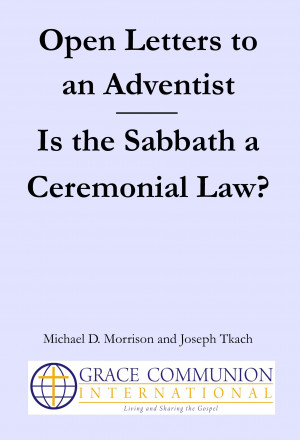 Open Letters to an Adventist: Is the Sabbath a Ceremonial Law?
by

Michael D. Morrison

&

Joseph Tkach
An Adventist magazine published an editorial titled "Why the Seventh Day?" Michael Morrison responded with letter of praise and critique, and with an outline of why the seventh day is not commanded any longer. There is an essay about whether the Sabbath is a moral law or a ceremonial law. Also included is the bombshell sermon of Joseph W. Tkach, explaining why the WCG would stop being sabbatarian.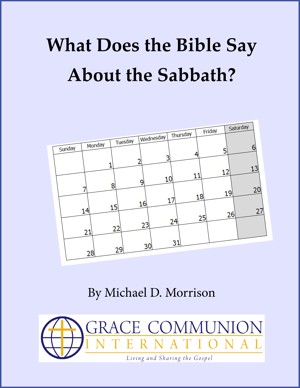 What Does the Bible Say About the Sabbath?
by

Michael D. Morrison
A systematic examination of each scripture about the Sabbath, with careful attention to what it says and what it does not say. Special attention is given to Genesis 1, the teachings of Jesus, and the practice of Paul. The book concludes with a summary chapter addressing the most common arguments. Conclusion: Christians are not required to observe the seventh-day Sabbath.