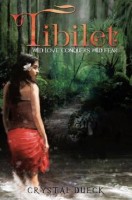 Tibilet
by

Crystal Dueck
Moving against an ancient religion of hate, manipulation and fear; Sakierra challenges deadly traditions and soon falls in love with an old friend. But when Siak-Gaib sets out on a final massacre of the entire village, everything Sakierra believes is challenged. Discovering upon herself the mark of Siak-Gaib's curse, her life becomes the ultimate proving ground for the hope she claims to have.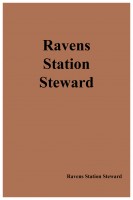 Ravens Station Steward
by

Ravens Station Steward
O wanderer, O man unrepentant, you go about, seeking for that certainty as if it were a thing unknown. But given to the inhabitation of the times, that has carried the day for you. But another shall come, even death, and his inhabitation shall take the times away from you. Betaken with the times, you reject Christ. Drawing on down to that inescapable day; in that day the answer must be made.
Related Categories