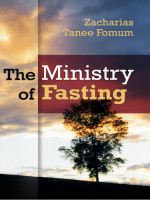 The Ministry of Fasting
by

Zacharias Tanee Fomum
Many have written concerning fasting. Few have experi­enced extended fasts several times per year of from forty-eight hours per week and from twenty-one to forty days' duration with such results as Dr. Fomum and believers in some of the Churches in Cameroon. "Each fasts according to his strength," each fasts drinking water only.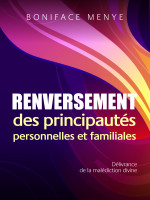 Renversement Des Principautes Personnelles et Familiales
by

Boniface Menye
Dans mon premier livre, Le brisement des liens malsains de famille et autres liens, j'ai largement expliqué comment la sorcellerie peut garder les âmes des hommes sous l'emprise du diable ; comment par envoûtement, des êtres humains peuvent parvenir à voler et à détruire les bénédictions de leurs semblables.